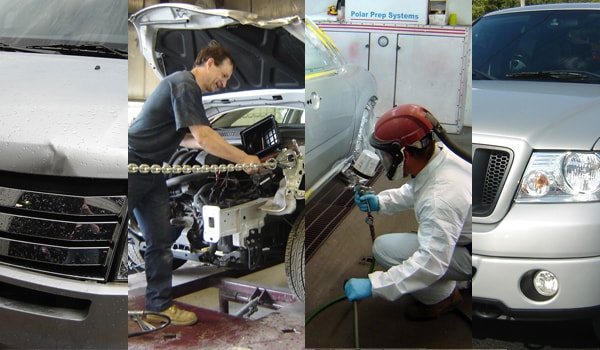 Our Body Shop is staffed with the most qualified technicians ready to answer your questions and address your body shop needs. Use our online form to schedule an appointment or contact our body shop if you have any additional questions.
Clinton Auto Body Repair & Collision Shop
The knowledgeable and friendly staff at our Clinton auto body repair shop are ready to assist you with your collision repair needs. We offer a state-of-the-art body shop facility with Certified technicians, trained to restore your all vehicles to it's pre-accident condition. The Autobody Repair Shop has the latest technology and resources available to ensure customer satisfaction every time.
Schedule an appointment using our convenient online body shop appointment form located below, or contact our Clinton auto body repair shop by phone. We are located at 811 West State Highway 54.